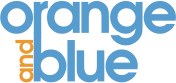 Orange and Blue – Your Audience Engagement Agency
We love partnering with charities, non-profit organisations and small businesses to achieve their goals through: audience engagement.
The key difference is focussing on what you are hoping for instead of delivering a product like a new website, social media management or even just a brochure. We'll work with you to consider who your audience is, where they are and how to engage them. Putting together a coordinated series of products to find, build and engage that audience. Making sure that everything connects and, importantly, is trackable and measurable.
If you have commissioned print, websites and social media management before and have just been left with a feel-good factor but little return on investment, then perhaps we can offer a slightly different, more effective, perspective.
If you are looking for a 'partner', rather than a service provider, then let's explore how Orange and Blue can help your business or organisation engage more successfully.
Clare Harper
Clare's background is mainly in marketing and admin primarily within publishing and the arts. A city girl at heart, Clare has worked in London and Paris and now enjoys travelling the world virtually from her rural office in the Cotswolds!
Engagement Engineer
Clare, our original member of the team with a focus on engagement, now works across the range of our clients helping to engage their audience via social media channels, direct email campaigns and website content. Clare's background in marketing means she has a keen eye for user needs and her administrative skills means the 't's are crossed and the 'i's are dotted.
Michelle Aston
A Theology postgraduate, Michelle has a strong interest in religion and a passion for digital marketing having run her own online network for local mum-preneurs for the past two years. Michelle previously worked as a project manager for local government and the police.
Engagement Engineer
Michelle works with our wonderful clients helping to engage their audience via social media channels, direct email campaigns and website content. Michelle is excellent at thinking outside the box, researching thoroughly and making sure different aspects of a project connect.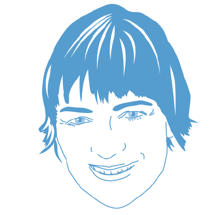 Sam Hobbs
Having added an MSc in Cognitive Science to a Linguistics degree, Sam's career has included academic research in Australia and the UK alongside commercial UX/IA/Learning Design as a creator and as a leader of teams. She has also had fun working in a variety of countries and cultures from Zambia to Australia via Turkish Cyprus and Mauritius. In all roles she has specialised in helping Clients and Users achieve their aims through appropriate use of technology.
Information Architect and User Experience Designer
Sam is often the first person to talk with new clients, building a friendly relationship that is the foundation for good productive collaboration. With a view of working on projects from brief to actually seeing a return on investment, Sam is focused on lining everything up so both our clients and their clients are delighted with the results.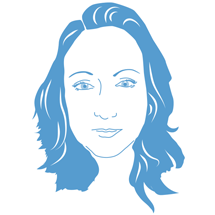 Tara Holmes
With a background in accounts, customer service and office management, Tara is now in her final year of a BA degree in Business and Management.
Operations and Account Manager
Tara is bringing all her skills to bear on providing a smooth administrative systems and excellent client facing communications. In addition to this she will be working across the team, ensuring operational efficiency as well as providing support and resources enabling them to focus on the creative project tasks.
Tara will also assist Graham in just getting-things-done.
Katie Boodell
With 6 years of experience in bookkeeping for self employment, Katie is now enjoying the challenge of a Ltd company alongside studying for AAT qualifications taking a complete U-turn on her current career within Thames Valley Police.
Bookkeeper and Accounts Management
In short, Katie pays the bills. Ensuring that the record keeping and financial transactions are kept in order. In addition to making sure that we can keep on delivering what our clients demand, excellence!
Tom Orr
Lead Developer and Technical Engineer
Working with the whole team from the beginning of any project, Tom brings technical and development insight where it is needed, at the design stage, then delivers it online and in your browsers. Answering questions that begin "Can we just…?" with "Yes we can…" makes Tom one of our favourites!
Tom also keeps the show on the road! With an overview of all our online services and products Tom does what is needed to host, maintain and support our clients websites and services.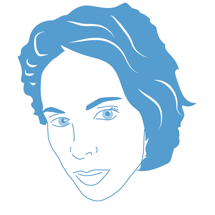 Shany Saloniko
Graphic Designer
Shany has a Bachelor degree in visual communication, majoring in print design. She has worked in China for the fashion and accessories industry for one year. Back in Israel she was a graphic designer working for a big fashion brand. Then she decided to pursue her dream of making her own jewellery line in her Oxford studio. She is now collaborating as a freelancer for Orange and Blue and focusing on print designs.
Megan Hartley
Designer/Developer
Meg gained a Foundation Degree in Web Design in 2016, alongside working as a Graphic Designer and Web Developer for several years. Her love for all things creative has given her experience with digital design, print design, photography and web development. She enjoys getting involved with all things creative, and loves seeing a project come to life on the web or in print. Megan is excited to learn loads of new skills at her new position as a Designer & Developer at Orange and Blue
Allen Moxham
Associate Consultant and PR Manager
Allen has over 20 years experience in the communications industry, working with commercial, not-for-profit and charity organisations including Open Doors, Evangelical Alliance, Mars, CMS, Mothers' Union, Revelation TV and SAT7.
Allen uses his experience and expertise to bring strategy and systems to complex communication needs. Bringing order out of chaos, once Allen has been our clients are left with a well oiled communication process helping them to deliver their key messages to identified audiences on appropriate channels in a timely fashion.
Part of that strategy is being prepared for press engagement. Of course Allen can sort out a press crisis, but it is better to be proactive and supply the press with appropriate news stories for the benefit of your brand and the readers.