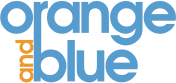 We are a Growth Agency working with Charities, Social Enterprises and Non-Profit Organisations delivering on their growth goals.
Our experience tells us that without a clear growth strategy in place investing in branding, design, websites, seo or social media content can often result in a poor, if not dismal, return. So we start with a growth strategy.
What are your growth goals: more members, supporters, donors, corporate donors participants or sign-ups. Is it to reach a missing demographic, move into a different area, launch a new service or start a new campaign. Is growth measured by income, donations, membership or simply website traffic?
When we start with a growth strategy, with some clear indicators of what success would look like and mean for you, then we can start delivering value and delivering on those goals.
On the rest of the website, you'll find our team, our designers, developers and engineers. You can find some case studies of existing clients and how we have worked with them. In our blog, you will find our growing catalogue of resources and insights. Have a look around and when you're ready drop us a line or give us a call and we can begin talking about your growth goals and how we can partner with you to deliver them.
Thank you
Tarra Gilder-Rai
Tarra is an MBA qualified Manager with almost two decades of experience in analysing, transforming and overseeing businesses. Prior to joining Orange and Blue, Tarra provided management consultancy to a range of clients, following a career in the City where she worked as the right hand to the Managing Director of KBC Bank and was Director of fintech company, Complete Genius.
COO
Tarra ensures the smooth running of Orange and Blue's day-to-day business operations while promoting organisational development and business growth.
Vicky Hutchinson
Having over 20 years experience Vicky has a strong knowledge of creative strategy, vision and communications across all mediums. Vicky has worked within the private and public sector in both creative agencies and charities across London. She has recently moved into the country so her children know what real cows and sheep look like!
Creative Lead
With a passion for creative, impactful design Vicky focus' on developing solutions that deliver both powerful yet beautiful results. Whether you need full branding or leaflets or even just business cards Vicky ensures all design 'works it's hardest' and doesn't just look pretty. Vicky is passionate about using the design process as a tool to drive positive change.
Tom Orr
Tom has 7 years experience as a Front-End Developer and gained a Foundation Degree in Web Design in 2011. Prior to joining Orange and Blue, he worked for a different agencies in the North of England as a Designer and Front-End Developer, and as a freelancer spent time working remotely for clients in India, Thailand, South Korea and Japan.
Lead Developer and Technical Engineer
Working with the whole team from the beginning of any project, Tom brings technical and development insight where it is needed, at the design stage, then delivers it online and in your browsers – as well as maintaining and supporting the technical side of clients websites and services.
Michelle Aston
A Theology postgraduate, Michelle has a strong interest in religion and a passion for digital marketing having run her own online network for local mum-preneurs for the past two years. Michelle previously worked as a project manager for local government and the police.
Engagement Engineer
Michelle works with our wonderful clients helping to engage their audience via social media channels, direct email campaigns and website content. Michelle is excellent at thinking outside the box, researching thoroughly and making sure different aspects of a project connect.
Daniel Berry
Daniel's background is in digital marketing and e-commerce. He is an avid sports fan who often finds his fiancée trying to drag him away from the football, rugby or cricket!
Engagement Engineer
Daniel works across all digital channels but has a real passion for Search Engine Optimisation and the more technical side of marketing. Daniel's background in e-commerce helps bring a commercial mindset to projects when needed.
Katie Boodell
With 6 years of experience in bookkeeping for self employment, Katie is now enjoying the challenge of a Ltd company alongside studying for AAT qualifications taking a complete U-turn on her current career within Thames Valley Police.
Bookkeeper and Accounts Management
In short, Katie pays the bills. Ensuring that the record keeping and financial transactions are kept in order. In addition to making sure that we can keep on delivering what our clients demand, excellence!